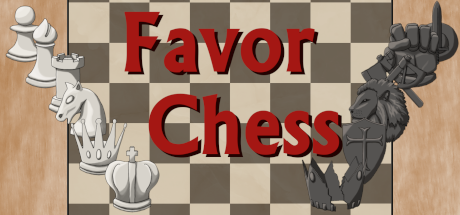 Assemble your own army of chess pieces to use against your foes. There are currently over 50 unique pieces to collect in the game, with more to come.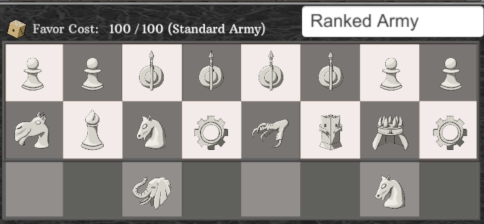 There are more rules and ways to win. For example, the additional row behind your setup on the board is called your 'reserve': You can put extra pieces in it to bring into the battle later. There are also 'tokens', a new type of piece that grants you abilities or changes the rules of the game without being on the board. Units have several unique abilities that make playing the game play much differently from traditional chess.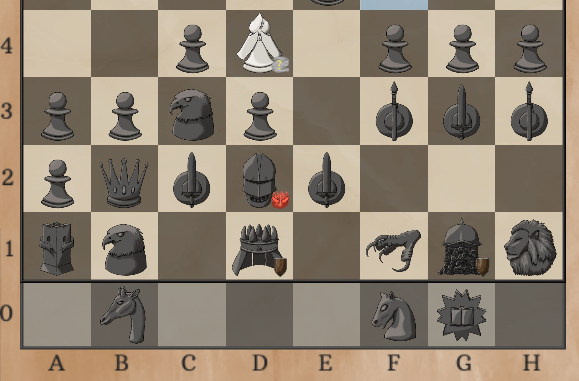 - Ranked ELO-based ladder system with leaderboards
- Daily challenge positions
- Private game lobbies with rules options
- Ai skirmish mode
- Daily Quests for rewards
- In-Game tutorial
- Beginner-Friendly interface options
You can read a more in-depth list of rules for Favor Chess on the Official Rules Page.
View patch notes for different versions of Favor Chess on the patch notes page.
Favor Chess is free to play on Steam for Windows and Mac. You can view the store page on Steam here!
---